Long Story Short: Literary Analysis of Classic Short Stories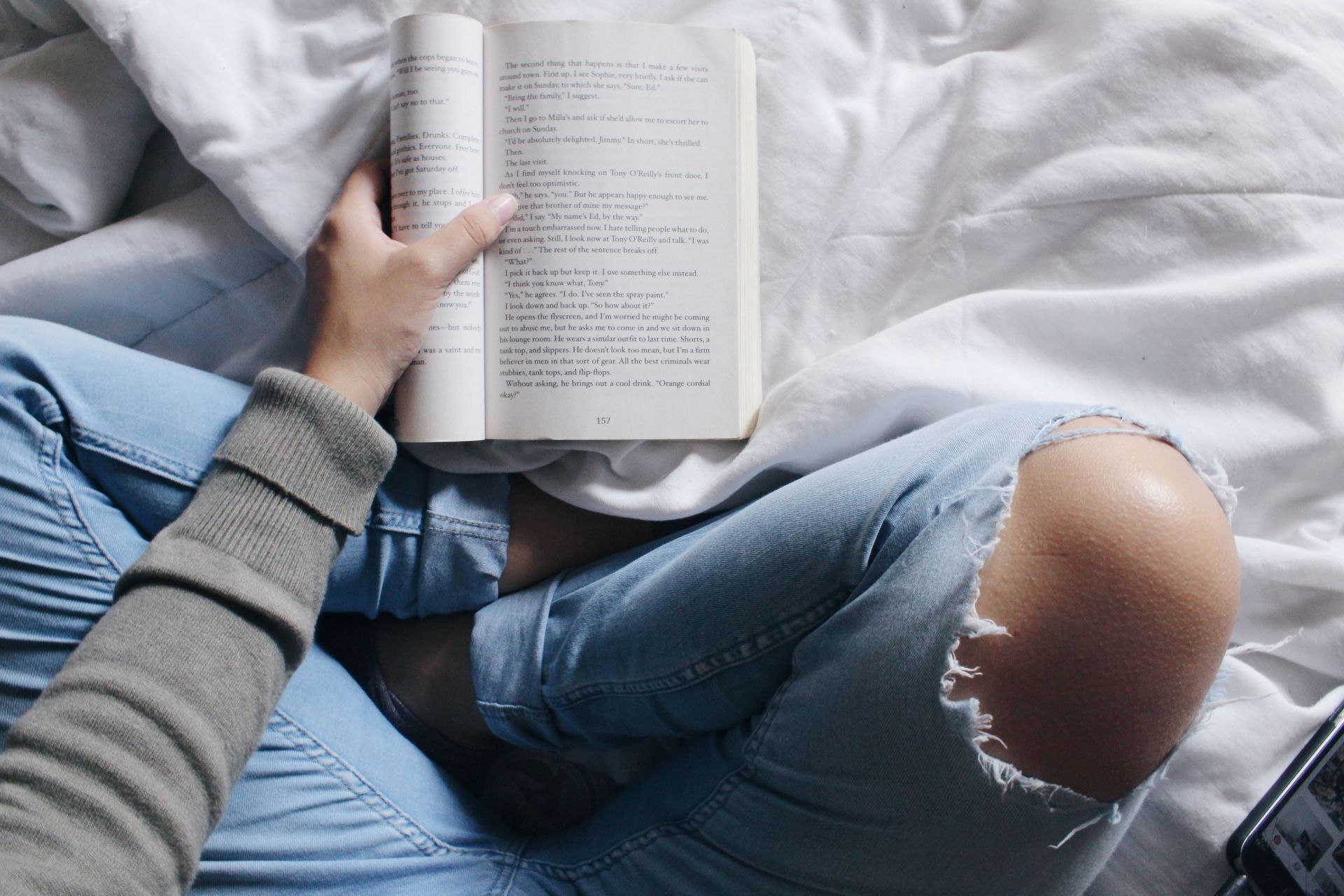 READING AND THINKING ABOUT LITERATURE
FROM A BIBLICAL WORLDVIEW
Short stories are special. They quickly introduce us to characters, settings, conflict, and themes that relate to our lives. Short story authors are a special breed as well, able to craft a satisfying, thought-provoking story that we can read in one sitting. Stories reflect life and help us see ourselves and the world in which we live. In this course, we will use classic short stories to learn how to analyze literary devices, figurative language, story elements, characterization, theme, etc. while thinking about and discussing essential questions through a biblical lens.
Self-Paced Course
No Live Classes
Go at Your Own Pace
All Materials are Provided
2-3 hours of work per week.
Overview
What Activities Will Learners Complete Each Week?
Essential Questions
Learners ponder the big ideas presented in the literature from a biblical perspective.
A Biblical Foundation
Learners watch a video of Mrs. Lemons teaching a biblical concept. They also do some reading and other activities to understand a biblical concept that will be a theme in the literature.
Preparation for Reading
Students learn about the author, study vocabulary along with anything else critical for developing their background knowledge so that they better understand what they read. Vocabulary quizzes help students do self-checks of their learning
A Classic Short Story
These stories are secular in nature, but they are classics, taught for decades. The literature is challenging, but students have prepared and are ready. The story is provided to them and they also have an audio version to help them understand. For some more difficult stories, Mrs. Lemons reads the story aloud while annotating it, another strategy to increase comprehension. A comprehension quiz follows the story as a self-check.
Literary Elements
This is where students learn various literary elements, which help them analyze, evaluate, and think about what the author did in crafting a story as well as the deeper meaning. A learning check is offered so students can understand their own learning.
Writing & Responding
Students complete responses to writing prompts after rating the story for its literary merit and for their own enjoyment of the story. These writing responses are published on the Lemons-Aid website (coming soo) so that students have a real-world audience. The writing responses relate to the unit's essential questions and students have the chance to demonstrate their ability to think about the piece of literature biblically.
Add-On Offer
Students can get feedback on their writing, personally connecting with Mrs. Lemons over email. Leave the grading to Mrs. Lemons who can hold your learner accountable to completion of each module.
$300 for the entire year (30 WEEKS OF GRADED WORK). tHIS IS AVAILABLE UPON CHECKOUT.
Course Stories & Content:
Plot
Motif
Theme
Author's Pacing
Effect of the Exposition
Various Resolutions
Suspense
Dramatic Irony
Verbal Irony
Situational Irony
Characterization--external traits
Characterization--internal traits
Protagonists
Hero protagonists
Anti-hero protagonists
Tragic hero protagonists
Average Joe protagonists
Villain antagonists
Everyday antagonists
Underdog characters
Round characters
Flat characters
Dynamic characters
Static characters
Archetype characters
Foil characters
External conflict
Character vs. character
Character vs. nature
Character vs. a group
Internal conflict
Character vs. self
short stories
Ruthless by William DeMille
The Most Dangerous Game by Richard Connell
Araby by James Joyce
To Build a Fire by Jack London
The Bet by Anton Chekhov
Young Goodman Brown by Nathanial Hawthorne
The Celebrated Jumping Frog of Calaveras County by Mark Twain
The Body Snatcher by Robert Louis Stevenson
The Yellow Wallpaper by Charlotte Perkins Gilman
The Black Cat by Edgar Allan Poe
Lamb to the Slaughter by Roald Dahl
Rip Van Winkle by Washington Irving
The Reluctant Dragon by Kenneth Grahame
The Landlady by Roald Dahl
The Imp of the Perverse by Edgar Allan Poe
An Occurrence at Owl Creek Bridge by Ambrose Bierce
A New England Nun by Mary E. Wilkins Freeman
Story of an Hour by Kate Chopin
The Cask of Amontillado by Edgar Allan Poe
A Good Man is Hard to Find by Flannery O'Connor
Ali Baba and the Forty Thieves by Arabian Nights
The Masque of Red Death by Edgar Allan Poe
A Jury of Her Peers by Susan Glaspell
The Fall of the House of Usher by Edgar Allan Poe
The Canterville Ghost by Oscar Wilde
The Purloined Letter by Edgar Allan Poe
A Dark Brown Dog by Steven Crane
The Phantom Rickshaw by Rudyard Kipling
A Case of Identity by Sir Arthur Conan Doyle
Get started
Let me introduce myself...
Get to know
Kristen Freeman
Get started
Middle School English Language Arts: The Essentials
Created with